10 Gift Ideas for Writers
Amanda Luedeke is a literary agent with MacGregor Literary. Every Thursday, she posts about growing your author platform. You can follow her on Twitter @amandaluedeke or join her Facebook group to stay current with her wheelings and dealings as an agent. Her author marketing book, The Extroverted Writer, is available from Amazon and Barnes & Noble.
Ever wondered what to get your critique partners or writer friends/spouses for the holidays? Or maybe you're at a loss for what to ask for this year? Never fear. I've got a drool-worthy list right here. With gifts sure to please you/the daydreaming wordsmiths in your life…regardless of your price range.
1. Never underestimate a writer's need for a librarian. When the Internet fails to provide much-needed search results and the writer's list of historians and experts proves to be unhelpful, the first place many go is straight to the town library. And they wouldn't have it any other way. It gets lonely, staring at a computer for hours on end. The library gets writers out of the house. We agents believe such behavior should be encouraged as often as possible. That's why this mug is the perfect reminder that just because you don't know what the Sami people wore in 1710, doesn't mean all is lost. Keep calm. Ask a librarian.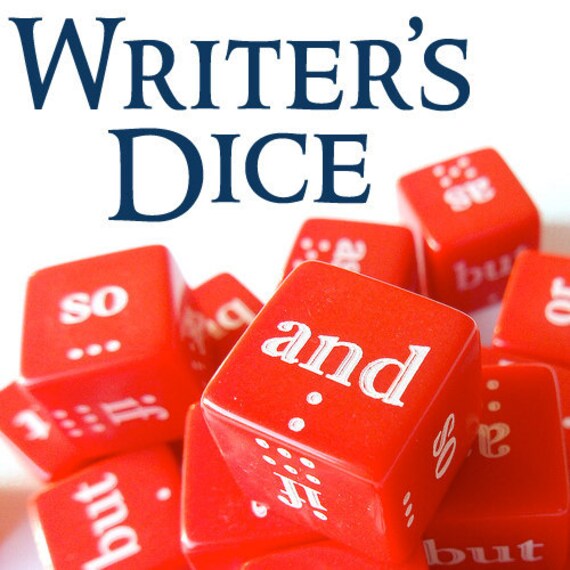 2. If you've ever been around your writer friend(s) when they're in the midst of writer's block, you know it's a painful sight. Bags under the eyes. Unkempt hair. Dirty clothing. While their children have gone unfed, their house uncleaned…okay, so in all honesty, the very same thing happens when a writer is under deadline. So all the more reason to give your writer friends these Writer Dice. They not only help with plot formation, but can get stories out of sticky situations. Meaning less time spent slaving away at the keyboard, writing and rewriting, and more time sending out polished, finished drafts. (Check out the video here).
3. One of the most useful gifts ever is a subscription to Publisher's Marketplace. Even if only for one month. Fact is, Publisher's Marketplace is the place to find out what agents are representing, what publishers are buying, and what trends are rising (while others fade). Gift this to a writer when they're ready to start submitting and they very well may make you the benevolent savior character in their next work. Of course, benevolent savior characters always end up dying somehow. But it's the thought that counts.
4. While the Writer's Dice (above) handles plot issues, another major roadblock for all writers is characterization. While writers like to think they know their characters, they very rarely go through any kind of exercise to ensure they know their characters. Thus, samey-same protagonists, stereotypical antagonists, and love interests that are nothing more than uber hunky or super sexy. ENTER Smash Pads. These pocket-sized pads are full of prompts that most scrapbookers and nostalgia-seekers use to simply blab on and on about their lives. So why not use them with characters in mind?! The Entertainment book asks for top movies, restaurants, and more. The Travel one is for jotting down your character's jet-setting ways. There's even a Family one, a Special Occasions one, and more!
5. Every writer loves to dream. In order to grasp this, first you must understand that a writer's dreams have no bounds. They may dream about their exquisite lives as socialites or their "inevitable" interview on Oprah. They may dream about receiving a Pulitzer Prize or about moving to Manhattan, because their literary, published writer friends demand it. But while most of their dreams are possible (even if not probable), the one dream they have that is 100% never ever going to happen is the dream to meet their dead author idol. Every writer has one. Fitzgerald. O'Connor. Tolkein. Every writer has a dead writer that he/she draws inspiration from. This is why Midnight in Paris is the single best movie you could gift your writer friends. It provides tons of writerly inspiration while adding plenty of fuel to the "writer dreams" fire.
6. On top of a perfect book idea and a great, polished manuscript, a writer needs a plan for marketing and promotions. It's the only way to ensure a longstanding career. So, do your writer friends a favor, and get them each books on marketing and promotions. One I unbiasedly stand by is my book, The Extroverted Writer. It's $5 for the ebook, and about $8 for the print version. And hey, once they start rolling in the money from their Oprah interviews and awards and glamorous lifestyles, I'm sure there'll be a trickle down. Maybe they'll introduce you to their agent or editor. There is no shame in riding on coattails.
7. Back to the whole dead author thing … writers who REALLY love their dead authors probably also get a bit sigh-of-longing-ish whenever they see a typewriter. Heck, they probably get mushy even talking about typewriters. There's just something comforting about using the same kind of tool that your idol used (hence, why Jane Austin obsessors have most likely tried to longhand a novel…until their hand cramped up). So imagine gifting the very kind of typewriter used by Hemingway or Updike or Mitchell. Yep. This is possible.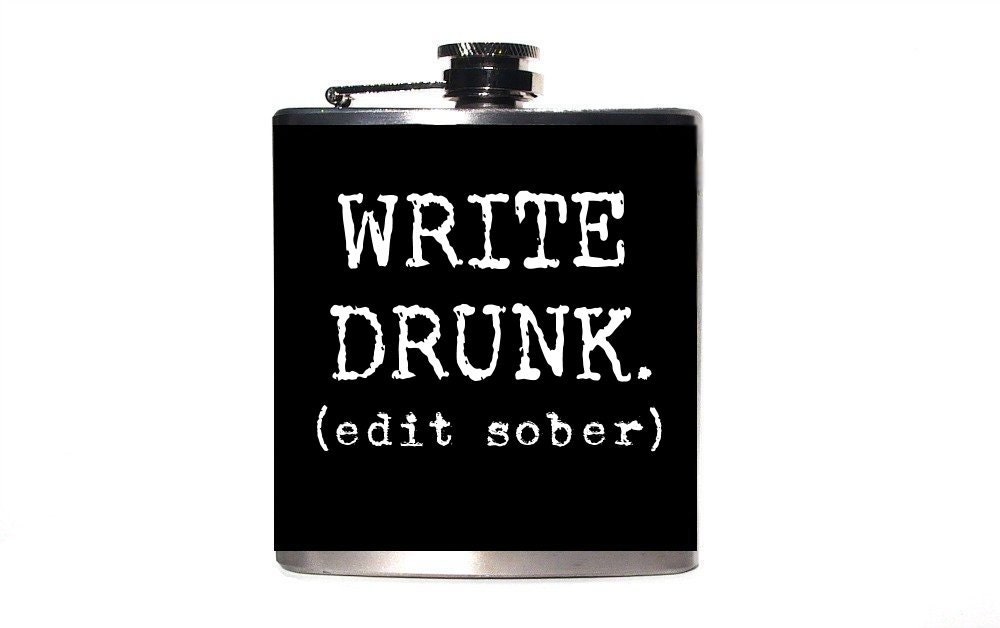 8. We all know that many classic authors were oftentimes crazily drunk…or at least constantly drinking. While I'm not saying to get your writer friends tons of booze, I do think it's worth noting that every writer has a vice. Every writer has that thing they need in order to get their muse going. Figure out what your friends' vices are, and you have a great gift on your hands. (P.s. your friends' vices may include chocolate, coffee, pictures of puppies, and Candy Crush Saga).
9. Have a writer in your life who loves to set up camp in independent coffee shops where they order french press coffee, stare at their Mac computers, and make sure their beanies don't fall of their heads? If so, you also may have a borderline hipster on your hands. Never fear. Just get them a Moleskine. It's the perfect portable notebook for Hipster-Writers to jot their uber deep thoughts, plotlines, loglines, and the occasional haiku.
10. Last, but not least: THIS. If I need to explain why writers need and would love this, then I've failed at communicating what spazzes they are. They need de-stressers. STAT.
Well that about wraps up my scouring of the Internet for the perfect writerly gift. Any ideas to add?